♪ ♪ – And where the fuck have you been? I've been waiting here since last June. You promised we'd kick the ball around, and we can't now, because now we gotta do the show, which… guess I won't be needing this anymore. So yeah, it's season two. This is the part where I talk about something that's on my mind, so tonight, why don't we– Let's talk about unions.
Unions are kind of like a cup in that they protect an employee's most valuable assets, like fair pay and health coverage. They can also help protect workers against discrimination and make sure you're only fired when you deserve it, like if you're a flight attendant, who whenever they see anyone sleeping, decide to get them a blanket and tuck them in, and then just give them a little kiss on the forehead. And no, Delta, there are not enough SkyMiles in the world to apologize for that. Uh, flight attendant, get your mouth off him. Everyone deserves to work in an environment where they feel protected and valued, but as a society, we often start people off thinking that shouldn't be the case. When I was a teenager, one of my first jobs was at this burger joint where they refused to let me take a lunch break. I didn't know how to advocate for myself, so I just hung out in the freezer and I stole raw meat. But think about it. Fast food has often been considered the greasy work of already-oily teenagers.
It's like Calvin, my shift manager, used to say: "Well, if the fryer's out of oil, just squeeze a teenager!" He might be saying, "Wyatt, "if teenagers have such shitty working conditions, "who cares? "Don't they live in a socialist utopia "where their parents take care of everything? "The only money they spend is on condoms that'll be expired by the time they actually need them." First off, rude. Teens fuck.
– All right! – Second, 'cause it's a fucking job! If it's someone's first job, it sets the floor for what they should expect in the workplace. This isn't some kind of fraternity pledge process where you haze somebody into capitalism. – Thank you, sir. May I have another? – Besides, working in fast food is not just a job for teenagers. While teenagers make up around 30% of fast food workers, the average fast food worker is 29 years old, and about half the families of people doing those jobs are so strapped with low pay and shitty benefits that they depend on public assistance to supplement their income, so we're not just setting a low bar for teenagers. We're overlooking another 70% of workers who actually rely on these jobs and aren't able to make ends meet. And you'd think that would make them the perfect candidates for a union, but historically, fast food workers have been difficult to organize.
One of the reasons is that people don't think they're gonna be in the job long enough to reap the benefits of the time they invested. Also, Ronald McDonald will break your fucking elbows if he catches you talking collective action. – I'm loving it. – Working in fast food has gotten so bad that people are seeing the need to come together to advocate for change. In 2012, hundreds of fast food workers walked off the job in New York City and sparked a national movement for a $15-an-hour minimum wage, and that movement couldn't be contained, just like the grease fire that killed my shift manager, Calvin. – Hurry, someone squeeze a teenager! Oh, no, that's making it worse! – Last year, McDonald's saw strikes inspired by the #MeToo movement. And this year, organizers helped push through a bill in New York City that would protect fast food workers against terminations without just cause, like stealing raw meat from a freezer 'cause you didn't get a lunch break.
Well, joke's on you, motherfuckers, 'cause I stole a lifetime supply. That's right. All this meat is mine. – – Whether it's fair pay, hostile work environments, or unjust terminations, it's difficult for an individual to take that on alone, but if they have the support of a union, there would be an army to help fight for the changes they need to do their jobs. And it seems like that momentum might be building, because one fast food company has actually stepped up to the plate. Burger–not king–ville, which, if you live in Portland, not Maine–Oregon, may be a place you've driven by on your way to a Burger King. Last year, Burgerville Portland became the only fast food outlet in America to form a federally-recognized union.
It took a years-long effort and multiple strikes, but they proved it is possible, in now 3… of their 42 locations. And look, I know that 3 out of 42 doesn't sound great, and Burgerville is no McDonald's, but it's not like McDonald's doesn't know how to work with union labor. Have you ever been to Denmark? I have. The McDonald's workers in Denmark, they're unionized. Why can't we do that in America? We like to brag about how we're the best at stuff. Let's be the best at protecting workers.
Or, if that's too hard, what if we just moved America to Europe? No-no-no, no, no, look, hear me out. With this whole Britain-EU thing, it looks like there could be a vacancy, and you know what Europeans appreciate? Soccer. Oh, no. No, no. Back, beast! You won't take me alive! No! No! Back! Back! Ah! ♪ ♪ – Protesting, from angry white men showing off how much tea they can lift to civil rights marchers, protesting has helped define America throughout its history. Yet while many focus on what cutting witticism they can fit on a poster board, there's an oft-overlooked victim to these organized expressions of free speech: the feet. – Hello.
– Long marches can have devastating effects on a foot, such as blisters, corns, foot sweat, foot funk, plantar fasciitis, gout… If only there was some way to combine the mobility of a shoe with the restorative luxury of an at-home foot spa. Consider the Jacuzzi shoe, or Jashoezzi. The Jashoezzi is cushioned and padded like a typical running shoe, while purposefully three sizes too big. This allows room for temperature-controlled, lavender-scented water to provide a healing soak. – Ahh. – Of course, one might wonder, what's a Jacuzzi without jets? The Jashoezzi offers three jet speeds: labor strike, civil rights violation, and running from the inevitable moment the cops ruin everything. ♪ ♪ – – Please disperse. – Don't worry about tear gas. You've got your own water supply. – Ah. ♪ ♪ – But even if teachers stole office supplies like the rest of us– don't act like you don't– they'd probably do it to sell them, because a lot of teachers are in search of supplemental income, which means if you're watching– Oh, I should finish up.
They'll be back soon. Don't look– ♪ ♪ Wyatt. Shit. That was fast. Uh, look, you caught me just trying to get a little din-din. And about that– I know what you're thinking. "What an egomaniac." Yeah, I put my name on my show. Of course I'm an egomaniac. And in that spirit, season one Wyatt makes a good point– no, a really great point. An amazing point. Teachers are paid shitty salaries, and that's just one of the many systemic problems with education. Hey, you should spend a whole season on that. Or–or don't. I mean, what do I know? No, stop it. Stop it. Look at me. Don't you doubt myself. That is a great idea, and you know what? Yeah, let's spend this whole season talking about education.
Oh. Now last season, I had a bunch of people who knew more about police and stuff than me. This season, I needed to find people who could talk about education, so I went looking for kids– not in a creepy way. – I am 16 years old, and I'm an activist. – Currently a senior in high school. – I'm in 11th grade, and I go to school in the Bronx. – And I needed to find some educators. – I teach social studies to high school students.
– I'm a professor of English at University of Mississippi, and I'm a writer. – Professor of psychology at the University of Florida. – I am an educator, an activist, and a writer. – And then I found a bunch of other folks who responded to this ad I stapled to a telephone pole. – I am a historian of education. – I am the chancellor of the New York City Department of Education. – Investigative reporter at "The New York Times Magazine." – Executive director of Education Law Center. – The co-founder of Racial Justice NOW! – I cover education for NPR, and I also write books about education. – I'm the executive director of the McSilver Institute for Poverty Policy and Research.
– Secretary of Education for President Obama. – I'm an education reporter at "The New York Times." – I was hoping that they could help me understand what the hell is going on with education in America, and why it seems so broken. – The reason that we see education as being so broken is that we piled so many obligations on the top of it. – I don't think education is broken. I think it is functioning exactly as it was designed, because this thing was never built for certain kids to succeed. – What is broken is our society is unwilling to pay for education. – And with recent admissions scandals, even bribing your child's way into an education is broken.
Those poor rich parents. Look, there are a lot of reasons education isn't working like it should. But in thinking about underfunding, maybe the most obvious example is how little we pay a lot of teachers. When you consider the fact that there are roughly 3.8 million public school teachers, that's a whole bunch of people getting underpaid. Last fall, you remember "Time Magazine," they ran a story about the things teachers were dealing with because of low salaries, like not being able to save or buy a house, or donating plasma. That same month, "The New York Times" wrote about teachers taking on extra work as cashiers, window washers, and landscapers.
What's fucked up is here's a magazine article from 1950 talking about how U.S. schools face a crisis. And these– these were from 1958. This one talks about how teachers had to work second jobs as bus drivers, paper boys, grocery store clerks. 60 years later, and the only thing that feels like it's changed is that news has gone digital, but not for me. Oh, I love the smell of musty paper. I'm what you might call a collector. Now, it might be easy to throw your hands up and say, "Well, this is just the way it is," but teachers haven't done that. Over the past year, teachers around the country have been fighting back. – Something happened in 2018 that was really important, and that was that the teachers revolted. – I think what was really, really unique about the teacher walkouts of 2018 is that they were happening, for the most part, in more conservative places.
– This teacher revolt began in West Virginia a month ago, spreading to Arizona and Kentucky. – Today, it was Oklahoma where tens of thousands of teachers walked out on strike. – State after state saw the entire workforce shut down the public schools, demanding that we infuse resources into those schools. – In the spring of 2018, teachers walked out in six states, and most of them were red states, and this year, we've seen teacher walkouts in Los Angeles, Oakland, Denver. – Phase one was all these conservative and swing states. Phase two is some of the strongholds for teacher activism. The big liberal places are kind of following in the footsteps. – But this recent movement– it started in West Virginia over teacher pay and healthcare costs.
All: 55 strong! – "55 strong," they chanted, a reference to all 55 school districts on strike. – We're looking at insurance rates going from $178 per month to $412 per month. That's a car payment. – Maybe the best way to look at education is by starting in West Virginia to see how a strike even comes together and what things look like a year later. ♪ ♪ – Well, I never expected that we would ever strike, but something has to be done. You know, the only thing that the folks in Charleston seem to understand is inconvenience and anger. I teach music at Bluefield Middle School. And so I teach handbells, ukulele, show choir. – What is it like teaching handbells? – It's really fun. – Is that your handbell choir? – Uh, yeah. – What's the first day of striking like here? Wake up in the morning, have a big bowl of Strike Crunch… – Um, it was exciting, but I was afraid that people wouldn't show up, because that's what I'd experienced for the past seven or eight years: you know, people just not showing up.
So I get out there, and there are great signs, and people are in red, and there's food that's been brought by community members and just random folks dropping by and high-fiving the line. And it was just overwhelming, the amount of vocal out-there support for what we were doing. – This, uh, was shocking to a lot of people, because the far right has worked so hard to eviscerate teachers' unions and to make sure the teachers don't have a voice. But I think that the teacher activism changed the perception. – I think the key to reviving the teachers' unions and the labor movement in general is actually building partnerships with the community. – It's crucial, and I think the teacher activists worked very hard to make sure that they didn't walk out, or they didn't go on strike, until they had the community's backing.
– I mean, I'd like to think that because we are part of our communities, that we live in them, we teach in them, that there is this built-in connection. – Our role, and the thing we feel like we can control, is we make T-shirts. – That's where you're gonna keep your hands? – I don't know. – Oh, no. Now I just made you nervous. – You're making me think about it. – How are you so informed about teachers? Why you even give a shit? You don't have kids. – We know a lot of teachers. – Mm-hmm.
– A lot of people are– – A lot of our friends. – A lot of people our age are teachers. And I think they do feel invisible. – We both grew up without a lot of money and s– like, when we were young, we were both on the free lunch program. And, like, teachers… – Yep. – Cared about us when we needed it. – We live in a very poor area. Every child gets free breakfast and lunch. Food insecurity is a big issue because we're closing down the schools, so we started calling places. I mean, I–locally, I just called churches, and I called, um, a local recreation center and said, "Hey, would you be willing to offer meals? What day? What time?" – What is Manna Meal? – Manna Meal is a soup kitchen that serves two meals a day, 365 days a year. – Okay. And what is "Manimal"? – A manimal? – Yeah. – Uh, gosh, I don't know. – It was an old TV show about a man who could sort of be part animal.
♪ ♪ – – So you all put all this food together for those kids when the strike happened? – Yes. Making sure that these kids were fed was a huge deal, and the teachers knew that. There was no way that they were gonna let any of the kids that they knew needed help go without. – And so the teachers were actually delivering the meals? – They used their own transportation and their own time. – Did they ever turn in their gas receipts to you all for reimbursement? – No, or to their school district. They did it because they love their kids. My daughter actually went to the capitol to march with the teachers. – Did she tell you she was going? – Um, she did. – Oh, okay.
– It was amazing. She made signs. – Yeah, but her sign wasn't, like, "Fuck this shit." – I think it was, actually. – Oh, well, all right. How old is your daughter? – She's seven. – You teach them young. You teach the babies young. – You've got to. – Yeah, yeah. – Activism. – I am always hopeful because of young people, but this generation of young people in particular are so creative. The problems that perplex adults like me are nothing but a word to them. – So when the strike happened, what'd you do? Did you go inner tubing? – Mm-mm. A lot of us students banded together, and then we created the Student March. – And students in West Virginia are showing support for their teachers as well. They protested at the state capitol on Friday.
– When we knew they would be at the capitol, we came to the capitol, as many people in our group as we could. – Once school was back in session, did you just say, "Give me an automatic A right now"? – – "I scratch your back, you scratch mine." – We want to show them that we supported them and that they're there for us, so we wanted to be there for them. – Many people in the state were supportive of the teachers. Some folks started a GoFundMe page that raised over $300,000 to help teachers cover gas money and childcare and to help support substitute employees who weren't paid during the strike. And now the idea of crowdfunding for teachers, it's pretty common. It's a resource they wind up turning to a lot. – Online crowdfunding sites such as GoFundMe and Kickstarter are often used by teachers.
– Facing limited HISD funding, Rodriguez launched a Kickstarter. – The computers, iPads, and many books in Miss Pelafigue's classroom were funded by donations. – Can we keep talking about how ridiculous this charity thing is, though? – Sure. – I don't want to, like– clearly, you're in charge, but I just… Could you imagine if doctors had to use GoFundMes for scalpels? – GoFundMes aren't for doctors to perform surgeries. GoFundMes are for patients to afford surgery. – Teaching was the hardest job I have ever had, and probably will ever have for the rest of my life, and you're being paid like crap for it.
– You know, Brittany makes a good point, not just that many teachers are paid like crap, but also that teaching is a job. These people are professionals. Many of them have master's degrees. Still, after countless teachers' strikes and the same magazine articles from the '50s and the '60s– yeah, that's right, I got more. Someone's a collector. They fill the void. Also, we like doing crosswords. Hey, uh, what's a six-letter word for "hoarder"? Magpie. Got it, yeah. Thanks, sweet-cheeks. Looking at these magazines, it does make me wonder why we continue to undervalue teachers. – About 80% of teachers are women, and that has a lot to do with the lack of respect. – There are lots of folks who think teaching is glorified babysitting. – It's a large part of why our profession is undervalued and underpaid. – If teaching were a male profession, I suspect that we would not see the kind of hostility and negativity that's been showered on teachers.
– I'm a teacher. My mom's a teacher. My aunt's a teacher. My grandmother's a teacher. My great-grandmother was a teacher. – You're four generations of teaching. And I feel like this is a state where people would say, like, "I'm four generations of coal," and– – Well, my dad's side was coal. – Really? – So we look at male-dominated professions, and we respect those people, because we believe they work hard. – And we don't see female teachers in the same way. – I–I apparently had a bad reputation going into my new school. And it's because that they said I was a loudmouth, and I'm like, "Would you be saying that if I was a man? "Because that I speak up, "you know, as a representation of my union members?" I don't think so. I don't think they would. – In other professions, imagine if a man asks for a raise. It's like, "Good on you." And you have, you know, a profession that is female-majority profession, it's like, asking for a raise, and it's like, "Well, aren't you greedy?" – Yeah.
– That's exactly right. – Well, and more than that, you're expected to sit quietly and wait to be given it. Even within the education system, your higher-paid people are also the men: the administrators, the superintendents, the union leaders. – And the legislators who are making these… – And the legislators. – Decisions. – Yeah, and they–they're all old white men. – The leaders of the strike were women, predominantly women. – Except for, like, one guy who really killed it with his posters. ♪ ♪ I interrupted you. I'm sorry. – – That's okay. I'm used to mansplaining. Um… – Ouch. – – But fair. We're talking about a teachers' rights issue, but when nearly 80% of teachers are women, it also kind of feels like a women's rights issue. And this women-powered movement in West Virginia– it was successful. After nine days of striking, they won major victories, including a $2,020 pay bump for teachers, which good on the legislature for throwing in that extra $20.
Now this year, teachers can order a large pizza. Ooh, but you can't order toppings. Can't afford 'em. So sounds like everything's good. Teachers got a raise. Education fixed. Looks like that's a wrap on season two. Next nine weeks gonna be a clip show. Whoo! – The struggle of being a teacher is constant, and it is not something that you do because you're trying to get rich or you're trying to get famous. It's something that you do because you care. – You win. Congratulations. Roll credits. It's done, right? – Yeah, wouldn't that be nice? – I mean, Los Angeles just finished their strike and it was some of the same issues.
Education, just across the country, has been underfunded for years. – What are some of the things that you're struggling with in your classrooms? – Opioid crisis. I mean, big time. – Now, like, nobody lives with mom and dad. Like, it's incredibly rare. I just always assume that they don't, and then whenever they say, "No, no, I live with Mom and Dad," I'm like, "Oh, okay." It's a surprise. – We know that we need one social worker per school. I think we have over 700 schools in the state, Guess how many social workers we have right now in schools. 58. – Because you have so many of them coming to you that don't have a stable home life, it's really hard to get the academics in, you know? – We'll get notifications from the police saying–they call it "handle with care." It'll come in my emails, and you don't know what happened, but you know something happened the night before at home for this child, so just be sensitive to what they're going through that day. So, it's–it's kind of stuff you never thought– at least me, when I was training to be an educator, never thought I would be dealing with this.
– No, I remember the first time that I had a child like, with matted hair and rotten teeth. She was a kindergartener like, sleeping in a chair, and I remember thinking, "You know, I really need to try to engage her," and then I got to the point where I was like, "She probably just needs to sleep." – As West Virginia teachers' struggles in the classroom continue, so do their struggles with the legislature. In January of this year, state Republican lawmakers proposed a bill with another 5% pay raise for educators, but they also included provisions many teachers were against, like introducing charter schools, and while charter school advocates say charters give parents more choices for their kids' education, opponents worry that because charters are publicly funded, but privately run, they'll take resources away from already-underfunded traditional public schools.
Similarly, the bill proposed education savings accounts, which would allow parents to put public money towards private schools or homeschooling. – I mean, it's the same issues over and over again, trying to privatize education, trying to defund it further than it already is. – What are the dangers that you see charters could bring to this state? – It's going to pull more funding from the public schools. Even more than charter schools, though, I'm concerned about the educational savings accounts. – They want to give them– what is it, $3,200? – Mm-hmm. – Something like that. – Unfortunately, we have some parents that, when they start getting in trouble with attendance or with child protective services, they pull their kids out of school to homeschool, and then those kids are off the radar. And if there is a way for parents to more easily do that and get money to do that, that's terrifying to me.
– They use a lot of euphemisms like "ed reform," you know… – "School choice." – School choice. And we've just got to get the word out on, like, what's really happening. It's privatization. It's defunding. – At least part of the solution needs to be more funding. We need to fill the 700 teacher vacancies. – The whole end game behind the pay raise is to fill those vacancies, is to make sure that we have the best-quality education.
It isn't so that I can buy a Disney Vacation Club. It's so that, you know, I don't have to say, "Well, there's been a sub in that position "for three years because they can't get anybody in here. They won't take the pay." – Right. – I mean, that is hurting hundreds of students with just one teacher. – Yeah. But also, shouldn't you be able to buy a Disney Vacation Club? – I should, yes. ♪ ♪ – Well, we have one special teacher here, Nicole…
– Whoo! ♪ ♪ – Whether we are a parent or a community member, a cook, a teacher, a union leader, we fight because we love our children. – It started in West Virginia. Then it moved on to Oklahoma, so there was this movement which spread across the country, and teachers began to say, "You know what? We have power." – Even though that we know as teachers that things are hard. Guys, payday was two days ago, and two days before payday, I was down to five dollars. – So when I see teachers striking, I know two things. I know that the teachers don't want to strike, and I know that they feel like they had no choice. – And our fight is because that we love our students, not because that we're greedy. We wouldn't do this job if we were greedy. – So if teachers are striking, we need to be listening to their demands and doing our level best to meet them.
– I am 55 strong, I am 55 united, but I'm also a West Virginian, as you all are as well. So to end our time together, can we sing the chorus to "Country Roads"? – Absolutely. – Yeah! – ♪ Country roads ♪ all: ♪ Take me home ♪ ♪ To the place ♪ ♪ I belong ♪ ♪ West Virginia ♪ – We need to respect teachers. We need to put them on a pedestal. I couldn't do what they do. – What kind of camera doesn't have a phone attached to it? Oh, oh. Oh! Hey. Uh– In February, West Virginia teachers, they went on strike again over the new education bill. They won, but the challenge they face is to create change that actually lasts, because until then, teachers are likely to be stuck in this cycle over and over again. West Virginia teachers have actually been here before. They went on strike in 1990 for some of the same stuff. – There is not enough money to give our children the kind of education they need, and that can be addressed right here at the big house.
– I've been in education for 18 years, and I feel like we're discussing the same subjects we were discussing 18 years ago. – Do you remember the strikes in 1990? – I was in kindergarten… – Okay. – In 1990. – So it sounds like you weren't the most-informed kindergartener. – I was not. – Yeah, well– – But I can tell you a quick little story. My husband, who's a few years older than me, um, remembers his parents taking him to the line. – Really? Oh, wow. – Sorry. – No, no. – Just–I– he remembers them saying, "This is what you do when you believe in something." And I just– I hope that what we did– that kids see that one day that, you know, you have to fight, even if it is inconvenient or it's scary. – And you have to keep fighting. – Yeah, I mean, that's the thing, talking about– do we see an end to this, and as hard as that is, no. You know, I–I wish that we could value our children and our educators, you know, and truly buy into that, you know, education builds the foundation of our society.
You know, what do we want our future to look like? – What do we want our future to look like? That's what feels like is worth exploring this season, because unless we honestly engage that question, it's just gonna keep looking exactly like the past. Which, just in case, I should probably make room for some more magazines. Ooh, and figure out a new sorting system. Ooh, you could sort them alphabetically, starting from the middle and working your way forward.
Wyatt John Foster Cenac, what are you thinking? That is an amazing idea. A perfect idea? Wait, you're not gonna help me? I'm just gonna sort all this by myself? You'll stick around, right? You, too? You're gonna miss out on this fun. You know what? I'm gonna leave, too. Maybe it'll sort itself. Ooh, this one's from 1941! ♪ ♪ 1966. ♪ ♪ Ooh, here's an empty magazine from 1971. ♪ ♪ Here's something from 1984. Here's something from 1919. ♪ ♪ .
Translator: Riaki Poništ Reviewer: Ellen Maloney Everybody knows somebody who hates their job. Maybe that somebody is even you. In fact, half of the people in the United States who work would do something else for a living if given the chance. That's an epidemic. Look, I know, it's hard to change, it's easier to stick with the devil you know. Walking away from a paycheck and benefits – that doesn't fit conventional wisdom , and doing something more meaningful – I mean, who wants to make less money? But when I think about this subject, I think of my grandfather, my immigrant grandfather who left Poland, alone, on a boat, at 17 years old, to go to New York City. I wonder what he would think about us talking about being happy at work. "Happy?" he would say. "Happy at work? Put food on the table, that's 'happy.' What are you talking about, happy?" My dad, first generation American, he was the first to go to college, the first to have a "good corporate job," his was the 1960s' version of being happy at work.
But he really wasn't. Today, the research shows that to be happy at work, people want to be engaged. They want to have mastery over their subject matter. They do want to know that what they do matters more than the paycheck they get. So, if we know that, why is it that 50 per cent of us can't figure out what we want to do with our life? I think it's because when we are in doubt, we look to our resume. We look to our credentials, what we're qualified to do.
What we're qualified to do is not necessarily what we're meant to do. It isn't necessarily what's going to bring us satisfaction. Think of an egg, if you will. From a little hummingbird egg to an ostrich egg, all of them are roundish shell. For people, that shell are our credentials, our track record, our accomplishments, and our resume. A lot of us get attached to that shell, it becomes our identity, and that's what makes it hard to change. But to get to the good stuff, you have to crack the egg open. Because inside is the yolk, the golden center. That's where the DNA is. That's what determines how each egg is unique. For people, I call that yolk their "life blueprint." Everything that can be taken away is the shell. The status, your identity, what people think of you, the perks, the salary. But what can't be taken away is the yolk. That's where the discovery of career satisfaction can happen. Maybe it's more important to understand that career satisfaction doesn't come from what you do.
It comes from who you get to be while you're doing that job. Who your job allows you to be, that's where the happiness comes from. So, the shell is what you do. But the yolk is who; who you get to be. When I was in my 20s, I wanted nothing more than to be a Broadway star. Well, I did reasonably well; I got my union card, I worked in reputable theaters, and I gave myself five years to make it, and at year eight, I was still waiting on tables. So, I grew despondent, I really did. I was almost suicidal over the fact that I thought that I failed at the only thing I ever wanted. Why haven't this dream come true for me? I'd worked so hard, I invested so much.
10 years after I left show business, I had an epiphany about this. I remembered a scholarship that I was up for, for an acting program where they asked me: "What would be possible if you were successful as a performer?" The answer came to me in a flash. I knew it was like the right answer, the Miss America pageant answer, the eldest child answer, the "I'm going to get the scholarship" answer. So I went up to the mike and I said, "Well, if I were successful as a performer, people would see me on stage and be moved to change something in their life." That answer got me the scholarship. But it wasn't until ten years later when I realized what I really had said; the performer was the shell causing change from the stage. That was the yolk. That was me. So I hadn't failed at my dream after all; I just suffered from a misinterpretation of my dream. I needed to allow the dream to change form. I think that's what's wrong for a lot of us when we can't figure it out.
No one's taught us to pull the dream apart and understand the true significance of it. We're told we could be anything we want to be when we grow up. But when we go to pick that college major, the question changes from, "What do you want to be when you grow up?" to, "How are you going to make a living with that?" We haven't been taught what are dreams and imaginations really mean to our career trajectory. John was someone who heard me speak about this concept and he was very skeptical. He said, "Laura, I've accomplished everything I set out to do. I've had every dream for my career come true.
So this cannot possibly hold any weight." But at the time we met, he wasn't sure what he wanted to do next. He was struggling with that. I want to tell you a little secret: I don't believe anyone who tells me they don't know what they want to do. I believe they do know; they're just too afraid to speak it because then they have to do something about it. Anyway, back to John. Since he challenged me, I said, "Okay, what are all your career dreams that you had come true?" He said, "When I was a kid, I wanted to be a magician. As a young adult, I wanted to be an architect, then I wanted to change and be in advertising and marketing and be responsible for huge billboards in New York City." He goes, "And now I want to do something with my love for the outdoors, maybe an adventure travel guide or something." But he couldn't reconcile how that fit with the rest of his life.
But I could see it. So, this is where I need your help. If you go – if you go out and you see a wonderful magic trick, one that blows your mind, what's your reaction? Show me on your face what your reaction is. Audience: Wow! Laura Berman Fortgang: Wow! So, if you go to a city that you've never been to and you're looking up at the architecture, what does your face look like? Alright, now if you've been to New York and ever seen a billboard so large that a woman's navel is the size of a cruise ship, what does your face look like? Wow.
So, you see. Everything that John did evoked a universal human response. Across culture, language, or age, "Ooh, aah, wow." All those jobs were what he did, but who he was was someone who inspired awe. If you go out in nature, you will be in awe. So, it was completely in his blueprint for him to go and become someone who worked in nature and took others into nature to inspire awe. Today, he owns a company where he designs and manufactures gear for outdoor enthusiasts. He found his way. So, the formula seems to be: something from the past whether it has come true or not, re-examine for its true significance, married with your skill set of today, equals a satisfying new chapter. Now, there are people who have said to me over the years that they've never had a dream, that they never had anything that ever called to them, they don't have any memory of anything they'd ever wanted to be when they grew up. Over the years, what I've seen as a common thread among these people is that they all had a rougher childhood than most.
They either grew up in a dysfunctional home, maybe there was raging, maybe there was alcoholism, perhaps they were worried that a relative who was sick or sibling who was sick, they didn't know if they were coming or going, any child who has to keep their guard up all the time, and doesn't feel safe can't dream. If that's any of you, don't worry, there is a solution for another time. I've also met people who have had a round of success with their career, but it was based on something that was a reaction from their past. So, they succeeded, but now they don't know what to do because they have no criteria. So, that thing from the past, if any of you have ever made a vow, anyone who'd ever said, "I won't be like my mother," or "I won't be like my father," or "I'll never be poor," or "I'll show them," that's a vow.
If you did that, it was a reaction to circumstances of your life, and it probably served you well. Look, a lot of people have a lot of ambition based on things they don't want in their life. But there may come a point where that motivation is no longer useful to you because you've outgrown it. And then, what do you do? Karen was someone that I met in this situation. She was a top salesperson, she won all the cars, all the trips, but she started talking about how she was feeling really anxious because she felt like she was losing her mojo. She didn't know if she could keep up this pace and she didn't know how to discipline herself to be as ambitious as she was before.
I suspected that there would be something in her story that would tell us what was going on. So, there it was; at 17, she was ready to accept a scholarship to play basketball for college, and she found out she was pregnant. She gave up the scholarship, she had the baby, and she made a vow. "I will not be a teenage statistic." She had that baby, she had another baby with the same guy, then she married him, went to school, got this great job, succeeded wildly, and now she couldn't figure out why she could make it work. Well, she wasn't a teenager anymore, and she had well proven that she wasn't a teenage statistic. So, once she had the awareness that she needed to just change why she worked, the motivation for why she worked, she was on to new paths. So you see, your resume is only part of the equation. All the things that happened which made that resume, that made your life story, that's what reveals your blueprint.
That's what reveals the themes and the imprint that is your yolk. I want to live in a world where people stop competing at work, because they realize that they are so unique that there's nobody to compete with. Everyone's unique, we don't cross over, we don't have to compete. I want a world where we don't torture our teenagers to figure out what they want to do with the rest of their life at 17 years old, because we've taught them that their dreams have many ways that they can come to be. I'd like to see a world where nobody suffers to make a living because they understand that they are not wedded to the shell, but they can evolve from the yolk. So, before, I told you that half of the people in the U.S.
would do something different if given the chance. Half! That is an epidemic. But it's an epidemic that has a cure. The cure is understanding that career satisfaction doesn't come from what you do. It comes from who you get to be while you're doing it. The beauty is, who you get to be is the real you. Thank you. (Cheers) (Applause) .
JOHN YANG: President Trump marked Labor Day today by attacking the head of America's biggest labor union. The president said AFL-CIO chief Richard Trumka spoke "so against the working men and women of our country in the success of the U.S. itself, that it's easy to see why unions are doing so poorly." Trumka had criticized the president's strategy for renegotiating NAFTA. White House correspondent Yamiche Alcindor now takes a look at the Trump administration and labor unions. YAMICHE ALCINDOR: The Trump administration recently ramped up pressure on organized labor and federal workers. First, the president issued executive orders limiting the activities of the unions that represent them.
About a week ago, a federal judge blocked that action. Then, last week, President Trump issued a notice to Congress eliminating a potential pay hike for federal employee. That action is also expected to wind up in court. Now we take a Labor Day look at those stories and the overall state of collective bargaining with Dave Jamieson, who covers labor issues for HuffPost. Thanks so much for being here with me, Dave. First question I have, the president said he's canceling pay hikes for government workers. What is that going to actually mean for workers and what's happening now? DAVE JAMIESON, HuffPost: So, this isn't something that the president can do unilaterally. There was — in the pay schedule, there was supposed to be a 2 percent, 2.1 percent pay bump for federal workers. The president said he wants to see a zero percent pay increase. That basically kicks the ball over to Congress. The Senate has already passed a bill saying they think there should be a 1.9 percent pay increase, whereas the House so far has been mum on this, basically deferring to the president.
So this is going to set up a situation in Congress where the Senate and the House are going to have to get together and figure this out. And their options are to simply do nothing, in which case the president's zero percent pay raise would go into effect, or they could try to do some sort of raise. Maybe it's 1.9 percent, maybe it's 1, maybe it's lower than that. But then they would send a bill back to the president with a raise that he didn't want to see. And he would have the chance to veto it. But maybe he wouldn't want to blow up a whole budget deal over — over this pay raise. YAMICHE ALCINDOR: Now, as you said, the ball is really in Congress' court now.
But how much power does Congress have if whatever they pass has to be signed by the president? DAVE JAMIESON: Just to add another wrinkle to this, the president actually said on Friday that he's going to take a close look at the pay raise issue over the holiday weekend. So there is a chance that he comes back after Labor Day and says, you know what, I have changed my mind, maybe I do want to see some kind of raise. But, really, I think the ball is what is with the House of Representatives, where you have got a lot of Republicans who normally would want to see a smaller governor, they want to see lower pay for federal workers. And they're going to have to decide, OK, is it worth really bucking the president on this and doing some sort of raise that he doesn't want to see? But there's a lot of political — a lot of political movements here where you have got vulnerable Republicans, especially in places like Virginia, Barbara Comstock, vulnerable in a race right now, where she's got a lot of federal workers in her district.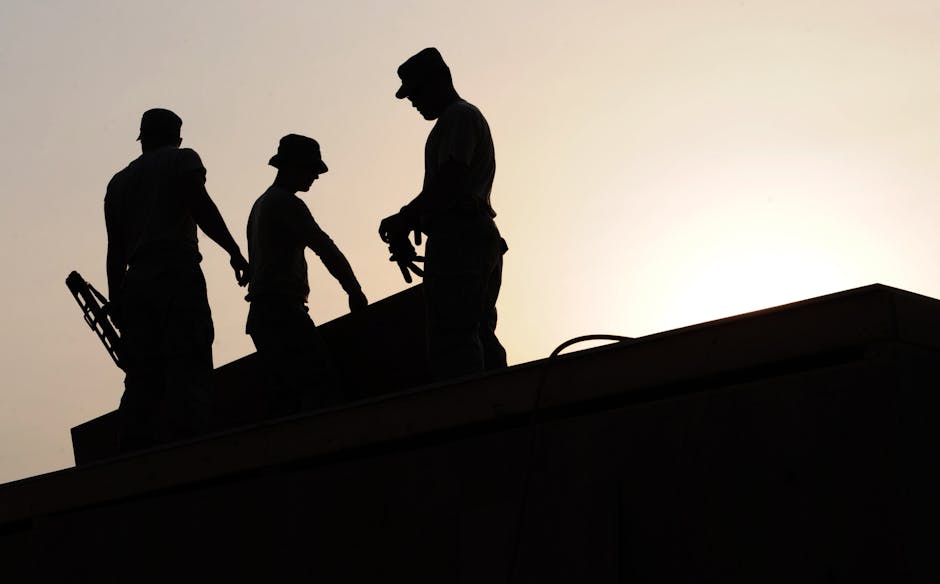 So this puts her in an uncomfortable spot where — where, basically, her president is saying no pay raises. And so there's going to be quite a bit of pushback on this. YAMICHE ALCINDOR: And I want to turn to collective bargaining. The president signed a series of executive orders. Talk to me a little bit about what he did. DAVE JAMIESON: So, earlier this year, the White House issued these three executive orders that were really a broadside on the federal unions. One of them would have made it — made it a lot easier to fire underperforming workers. Another would have pared back what's known as official time. This is hours that union representatives can devote to union issues and do grievances while on the clock. And these were really seen as an attack on the unions. And so more than a dozen of the unions filed a lawsuit saying that this was against the law. And just the other day, a federal judge agreed, basically said that these agencies, federal agencies are required to bargain in good faith with the unions, and Trump's executive orders would have made that impossible.
So the key parts of those executive orders have basically been completely knocked down. And now unions are celebrating what is a momentary victory in their fights with Trump on this. YAMICHE ALCINDOR: The administration has said that it would appeal. Where does it go next? DAVE JAMIESON: It's not really clear right now. On Wednesday, the White House issued guidance saying that, OK, follow the judge's order. But there's been sort of conflicting things coming out of different agencies, where the unions in some cases have said they're not following the judge's order. So, in speaking with the union reps recently, they said, hopefully, everyone will come back after the holiday and this will be sorted out and life will go back to normal. YAMICHE ALCINDOR: Now, we know we often talk about federal workers as people that live in D.C., Maryland, and Virginia, but where are all these workers that might be impacted by these moves? DAVE JAMIESON: Yes, so President Trump likes to lump in the federal work force into what he calls the swamp. But federal workers are very different from like a fat cat lobbyist in a steak house on K Street.
Federal workers are all across the country. And, in fact, the vast majority of them are — don't even live in the Washington area. They work for agencies. Like, they work, do Social Security, Medicare, the VA. There's not a district in the country that doesn't have some amount of federal workers in it. And most of them are basically making — earning middle-class wages, trying to keep their heads down and do their jobs. YAMICHE ALCINDOR: And it's Labor Day 2018. In your view, what's the overall state of collective bargaining in this country? DAVE JAMIESON: I think on paper right now, the labor movement, it looks kind of bleak. Union membership as a share of the overall work force is basically at a historic low right now. Just 6.5 percent of workers in the private sector are actually in a union. And unions are fighting battles all over the country. I mean, what's going on in Washington is just one piece of it. There's a lot of fights in statehouses now. So they're having a hard time. That said, there are some real bright spots for unions recently.
You look at the teacher strikes that swept the country last year, states like West Virginia, Oklahoma, Arizona. Teachers basically shut it down, in a lot of cases won meaningful pay raises. You have also got the fight for 15. So there's — there's a quite a few victories right now for unions. YAMICHE ALCINDOR: Well, thank you so much, Dave Jamieson, of The HuffPost. DAVE JAMIESON: Thanks for having me. .
3 FIREFIGHTERS IN NEW HAVEN ASKING THE STATE TO INTERVENE IN A MONTHS LONG BATTLE AGAINST THE UNION AND THE CITY. FIREFIGHTERS SAY THE CITY'S DEPUTY DIRECTOR OF EMERGENCY MANAGEMENT IS OVERSTEPPING HIS DUTIES …. AND HAS BEEN GOING OUT ON FIRE CALLS. THE UNION HAS FILED COMPLAINTS ABOUT RICK FONTANA'S ACTIONS WITH THE CITY …. BUT SAYS NO ACTION HAS BEEN TAKEN TO FIX THE ISSUES.NEWS 8'S JACQUIE SLATER LIVE IN NEWS 8 CONTROL WITH THE LATEST DEVELOPMENTS ON THIS CASE.JACQUIE. 3 THE FIREFIGHTER'S UNION, LOCAL 825, HAS ASKED THE CITY TWICE FOR A STAND DOWN … ASKING THAT THEY STOP RICK FONTANA, THE CITY'S DEPUTY DIRECTOR OF EMERGENCY OPERATIONS FROM RESPONDING TO FIRE CALLS.THEY SAY HE'S JEAOPARDIZING PUBLIC SAFETY.FIREFIGHTERS SAY THE CITY ISN'T LISTENING …
SO NOW THEY'VE TAKEN IT TO THE NEXT LEVEL. 3 JULY 24, 2016 ….A HOUSE FIRE ON BLATCHLEY STREET.BATALIION CHIEF MARK VENDETTO IS THE ACTING DEPUTY CHIEF ON THE CALL …MARK VENDETTO – NEW HAVEN FIRE DEPARTMENT12:04:14 "WE HAD HEAVY HEAT CONDITIONS. WE WERE UNABLE TO GET TO THE SEAT OF THIS FIRE. WE WERE UNABLE TO GET CONTROL OF IT" VENDETTO SAYS HE WAS ON THE THIRD FLOOR …AND RADIOS DOWN TO CHECK ON CONDITIONS OUTSIDE. THAT'S WHEN THIS HAPPENS 1:00:33 – WE GOT FIRE BURNING RIGHT OVER OUR HEAD RIGHT HERE.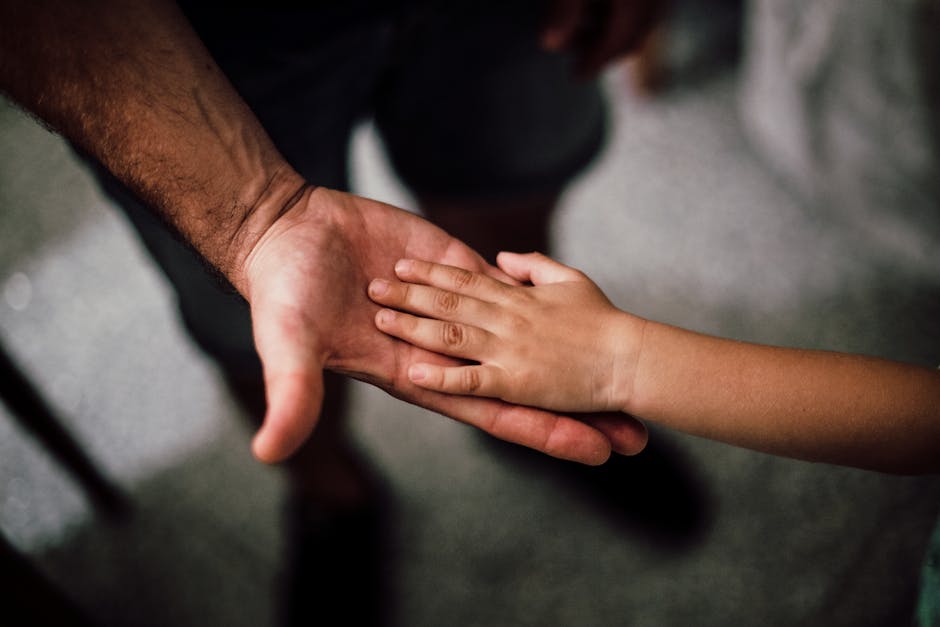 HEADING IN THIS DIRECTION 1:00:40″NOTIFYING RED CROSS" FIREFIGHTER CONVERSATIONS …INTERRUPTED BY DEPUTY DIRECTOR OF EMERGENCY MANAGEMENT RICK FONTANA….THE ACTING CHIEF CAN BE HEARD TELLING HIM TO STOP DISRUPTING TRANSMISSIONS.1:00:45CAR 42 …. GO THROUGH COMMANDMARK VENDETTO – BATALLION CHIEF CITY OF NEW HAVEN/ VP LOCAL 825 12:16:23 – :32″WHAT WAS GOING THROUGH MY HEAD AT THIS TIME, I CAN'T BELIEVE I'M DOING THIS. I GOTTA HUSTLE DOWN, I'M IN A HOSTILE ENVIRONMENT, I CAN'T SEE AND I GOTTA RUN DOWN THE BACK STAIRWELL AND I GOTTA MAKE THIS DECISION BECAUSE RICK WANTS TO PLAY FIRE CHIEF" THIS IS ONE OF SEVERAL INCIDENTS FIREFIGHTERS SAY PROVE THE CITY NEEDS TO REIGN FONTANA IN.THIS PHOTO … SHOWS FONTANA WORKING ON A FIRE LINE.IN AUGUST THE FIREFIGHTER'S UNION FILED A COMPLAINT WITH THE CITY, SAYING FONTANA IS OVERSTEPPING HIS AUTHORITY.FRANK RICCI – LOCAL 825 PRESIDENT11:59:24 – :33RICK FONTANA HAS BEEN ENDANGERING NOT ONLY THE PUBLIC IN NEW HAVEN BUT ALSO ORANGE AND WEST HAVEN BY RESPIONDING LIGHTS AND SIRENS THROUGH THOSE DISTRICTS TO FIRE CALLS WHERE HE HAS NO EMERGENCY ROLE.
HE'S SELF DISPATCHINGNOW, TWO MORE COMPLAINTS FILED AGAINST FONTANA.ONE WITH OSHA ONE WITH THE STATE LABOR BOARD. UNION PRESIDENT FRANK RICCI SAYS WITH NO DISCIPLINARY ACTION BEING TAKEN BY THE CITY TO STOP FONTANA'S BEHAVIOR GOING TO THE STATE LEVEL WAS NECESSARY.11:59:49THE UNION'S ONLY ASKING FOR A SAFETY STAND DOWN, LET'S PAUSE, STOP RICK FONTANA FROM ENDANGERING FIREFIGHTERS AND LET THE LABOR BOARD HEAR THE CHARGE. THE CITY IS FIGHTING TOOTH AND NAIL WE REACHED OUT TO THE CITY TODAY TO HEAR THEIR SIDE OF THE STORY… THEIR RESPONSE WAS TO SAY THE CITY WITHOLDS COMMENTS ON COMPLAINTS OF THIS NATURE.THE COMPLAINT PROCESS THROUGH OSHA CAN BE LENGTHY … FIREFIGHTERS SAY THEY'RE HOPING THE LABOR BOARD ACTS SWIFTLY IN THE MEANTIME. .
Tens of thousands of University of California employees are on strike. Service workers, nurses and technical workers at UC campuses across the state started the planned three-day strike on Monday. Their unions say they want to address pay inequalities and demand higher wages. The university gave workers a 2 percent raise last month, but the strikers say that wasn't enough. Campus officials say the strike could cause some problems for the university's hospitals, including postponed surgeries and disruptions to some services. But the unions say they have a "patient protection task force" that will leave the picket lines for any emergencies. .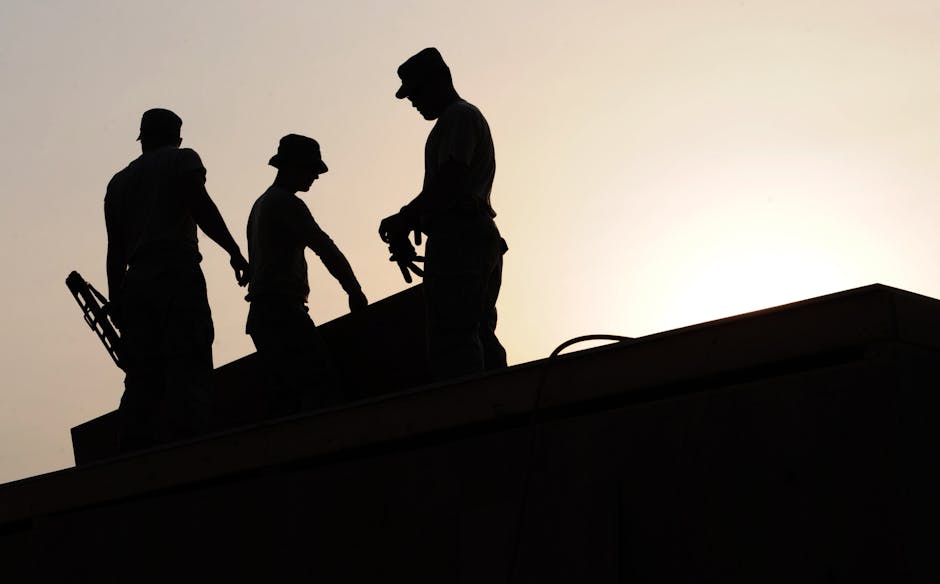 THE DEATH OF ANTONIN SCALIA MIGHT HAVE INADVERTENTLY HAD SOME VERY GOOD RAMIFICATIONS FOR AMERICAN UNIONS. THIS IS SIMPLY A FACT THAT ONE OF THE GREATEST LEGAL CHALLENGES TO THE CONTINUED FUTURE AND POLITICAL IMPACT OF AMERICAN UNIONS MIGHT HAVE DIED WHEN HE DIED. WE ARE TALKING ABOUT THE CASE FREDERICKS VS. CALIFORNIA TEACHERS ASSOCIATION, WHICH ANTIUNION FORCES HAD SEEN AS THE GREATEST WAY TO HANDICAP THE ABILITY OF UNIONS TO INFLUENCE THEIR ABILITY TO LOBBY. BASICALLY IF YOU WORK AT A PLACE THAT IS UNION AND NONUNION, ALL THOSE PEOPLE GET THE INCREASED PAY, BUT ALL THOSE PEOPLE ARE MEMBERS OF THE UNION. FOR DECADES NOW IT HAS BEEN LAW THAT UNIONS CAN REQUIRE THAT BOTH MEMBERS AND NONMEMBERS PAY DUES BECAUSE OTHERWISE THERE WAS NO INCENTIVE TO BE A PART OF THE UNION. YOU CAN SIMPLY NOT BE A PART OF IT AND STILL GET THE WAGE INCREASES.
IF YOU ARE ABLE TO TAKE AWAY THE ABILITY OF UNIONS TO FORCE NONMEMBERS TO PAY THE DUES, THAT UNIONS WOULD NOT CONTINUE TO FUNCTION FOR VERY LONG, THEY WOULDN'T HAVE ANY MONEY TO CONTINUE TO LOBBY POLITICALLY AS WELL. ON THE DEMOCRATIC SIDE, UNIONS ARE NOWHERE NEAR AS POWERFUL AS THEY ONCE WERE, BUT THEY ARE STILL AN EFFECTIVE FORCE IN TERMS OF INFLUENCING POLITICIANS TO DO THE RIGHT THING FOR ACTUAL WORKERS RATHER THAN CORPORATIONS. THERE IS THE FREDERICKS VERSUS CALIFORNIA TEACHERS ASSOCIATION. THE SUPREME COURT HAD MADE MULTIPLE STEPS IN THE DIRECTION OF AN EVENTUAL DECISION ABOLISHING AGENCY FEES OVER THE PAST COUPLE OF YEARS. IT WAS BELIEVED BEFORE THE DEATH OF ANTONIN SCALIA THAT FREDERICKS VERSUS CALIFORNIA WOULD BE THE END OF THIS PROTECTION. BUT BECAUSE HE DIED, A 5/4 DECISION IN FAVOR OF FREDERICKS VERSUS CALIFORNIA INSTEAD BECOMES 4/4. IT THEN GOES BACK DOWN TO THE PREVIOUS LEVEL, AND THE ABILITY TO THE UNIONS TO CONTINUE TO GET DUES FROM NONMEMBERS HAS CONTINUED. UNLESS A REPUBLICAN BECOMES PRESIDENT NEXT AND GETS TO CHOOSE A SUPREME COURT JUSTICE, IN ALL LIKELIHOOD ANYONE THAT ANY DEMOCRAT WOULD APPOINT THEORETICALLY WOULD BE ON THE SIDE OF THE UNIONS.
DO YOU THINK MERRICK GARLAND IS ON THE SIDE OF THE UNIONS? HE IS NOWHERE NEAR AS LIBERAL AS HE SHOULD BE. HE STILL IS CENTRAL LEFT IN MY MIND. ALL THE ANALYSIS I HAVE SEEN OF HIS DECISIONS INDICATE THAT HE'S A CENTRAL LEFT. I DON'T KNOW WHERE HE WOULD BE ON THAT. I FIND IT HARD TO BELIEVE THAT BARACK OBAMA WOULD APPOINT SOMEONE TO THE SUPREME COURT WHO WOULD WORK AGAINST UNIONS. I HAVE SOME EVIDENCE. HE HAS APPOINTED TWO OTHER PEOPLE TO THE SUPREME COURT, AND THEY WERE ON THE RIGHT SIDE OF THIS. THAT IS SOME INDICATION OF WHERE HIS SUPREME COURT PREFERENCES LIE. IN ANY EVENT, I THINK HILLARY CLINTON OR BERNIE SANDERS WOULD APPOINT SOMEONE WHO WOULD HELP STAVE OFF FUTURE CASES IN THE SAME VEIN AS FREDERICKS. BERNIE SANDERS WELL, BUT I DON'T KNOW ABOUT CLINTON. I DON'T KNOW FOR SURE. I THINK SHE IS MUCH MORE LIKELY THAN DONALD TRUMP, JOHN KASICH, ANY OF THEM. I AM MAKING BOLD PREDICTIONS. UP UNTIL HIS DEATH THIS WAS GOING TO GO FIVE/FOUR. THIS WOULD HAVE BEEN THE DEATH OF THAT. THEY WOULD NOT HAVE CONTINUED TO FUNCTION IN THE WAY THEY DO NOW IF THEY WERE NOT ABLE TO GET THOSE FUNDS.
PEOPLE WOULD LEAVE EXPECTING THAT THEY WOULD GET THE BENEFITS. AND THEN NO WORKERS WOULD GET BENEFITS, WHICH IS ALREADY THE CASE IN MANY WORKPLACES AROUND THE COUNTRY. IT SOUNDS ñ WHY SHOULD I HAVE TO GIVE MONEY TO AN ORGANIZATION THAT IS GOING TO TAKE MY MONEY AND USE IT FOR POLITICS THAT I DON'T AGREE WITH? THAT SEEMS TO OFFEND MY SENSE OF AMERICAN FAIRNESS. WHY SHOULD I HAVE TO GIVE MY MONEY TO POLITICIANS I DON'T SUPPORT. HOW CAN YOU FORCE ME TO GIVE MY MONEY? HERE IS AN ARGUMENT CONSERVATIVES LIKE TO USE WHEN PEOPLE WANT TO UNIONIZE. I WAS HAVING A DISCUSSION WITH A CONSERVATIVE GUY ABOUT DISNEYLAND.
IT WAS ABOUT HOW THEY LIVE IN POVERTY AND PAY THEIR WORKERS POORLY. HE SAID IF THEY DON'T LIKE THEIR JOBS, IT'S AMERICA, THEY CAN GO GET ANOTHER JOB. THAT IS ALL I AM GOING TO SAY TO THOSE PEOPLE THAT DON'T WANT TO PAY THEIR UNION DUES WHEN THEY WORK AT A PLACE THAT HAS A UNION. YOU HAVE TO WORK AT A PLACE THAT HAS A UNION, DON'T. WORK SOMEWHERE ELSE. MY WIFE IS A TEACHER, THAT IS WHAT SHE ALWAYS SAYS TO THOSE ASS WIPE TEACHERS WHO DON'T SUPPORT THEIR OWN UNION. EVERY TIME THERE IS A RAISE, THEY TAKE THE MONEY THAT THE UNION GOT THEM. THEY DON'T GO ON PRINCIPLE I AM TURNING DOWN THIS RAISE. PRIVATE SCHOOLS GET PAID LESS THAN PUBLIC SCHOOLS. THEY GET WORSE BENEFITS. THEY DON'T HAVE UNIONS. THEY ARE AT THE MERCY OF AN ADMINISTRATOR. WHAT MY WIFE TELLS TEACHERS WHO DON'T SUPPORT THE UNION IS WHY DON'T YOU GO TRY OUT YOUR THEORY, THERE ARE PLENTY OF PRIVATE SCHOOLS ALL OVER THE CITY OR STATE.
WHY DON'T YOU GO TEST THE THEORY THAT GOOD TEACHERS SHOULD BE REWARDED FOR BEING A BETTER TEACHER. THEY DON'T DO IT. YOU KNOW WHY? BECAUSE THEY HAVE A BETTER LIFE TEACHING AT A PLACE THAT HAS A UNION. WHEN A TEACHER IS HAPPIER AND FEELS MORE SECURE, DON'T YOU THINK THAT FILTERS TO THE STUDENTS? TO HAVE A TEACHER THAT DOESN'T WORRY ABOUT BEING FIRED AT THE DROP OF A HAT. THAT IS WHEN REAL LEARNING HAPPENS WHEN PEOPLE ARE WORRIED ABOUT BEING FIRED. IF YOU DON'T WANT TO PAY UNION DUES, GO GET A JOB SOMEWHERE ELSE. YOU ARE SUCH A GOOD EMPLOYEE, LEAVE THAT UNION PLACE ALONE AND STOP TRYING TO UNDERMINE THOSE UNION PEOPLE.
THAT MAKES YOU A PARASITE. NOW YOU ARE GETTING THE BENEFITS OF OTHER PEOPLE'S LABOR. OTHER PEOPLE ARE STICKING THEIR NECK OUT, THEY ARE ORGANIZING, THEY ARE RALLYING PEOPLE AND ARE FIGHTING FOR A LIVING WAGE. YOU ARE NOT DOING THAT. BUT WHEN THEY GET THAT LIVING WAGE, YOU TAKE THAT MONEY WHICH MAKES YOU A PARASITE. THAT IS WHY THEY CALL YOU A SCAB. IF YOU ARE A NONUNION PERSON WORKING AT A UNION JOB, YOU ARE UNDERMINING THOSE PEOPLE AND YOU ARE A SCAB OR A PARASITE. GO TEST OUT YOUR THEORY. MOST PLACES IN THE WORLD ARE NON-UNION, WHY DON'T YOU GET ONE OF THOSE JOBS? BUT YOU ARE NOT GOING TO. THIS IS THE GOOD NEWS STORY.
YOU GET REALLY PISSED WHEN YOU GET GOOD NEWS. I GET PISSED OFF AT PEOPLE THAT DON'T SUPPORT UNIONS. WHEN YOU ARE JUST HERE, YOU CAN UNDERSTAND WHY PEOPLE WILL GET PISSED OFF. .
WE CONTINUE OUR CONVERSATION WITH MARK WESTPHAL, PRESIDENT OF THE FOX VALLEY AREA LABOR COUNCIL. MARK, ENSURING BUSINESSES WITH REMAIN COMPETITIVE REQUIRES PROPER TRAINING. HOW DO LABOR UNIONS HELP THE NEXT GENERATION OF WORKERS BE SUCCESSFUL? WELL, UNIONS, THE LABOR MOVEMENT IN GENERAL HELPS TRAIN MORE WORKERS FOR THE FUTURE, ESPECIALLY IN THE SKILL TRADES, MECHANICS, ELECTRICIANS THAN ANY OTHER ORGANIZATION EXCEPT FOR THE U.S. MILITARY. SO WE'VE ALWAYS UNDERSTOOD THE FACT THAT WE NEED TO HAVE SKILLED PEOPLE IN OUR PLACES OF BUSINESS TO KEEP THE PLACE RUNNING.
WE'VE TRIED TO USE THAT AS A WAY TO PROMOTE FROM WITHIN. THROUGH AN APPRENTICESHIP, LEARN THOSE SKILLS AND THEN BE A BETTER PAID EMPLOYEE AND A MORE VALUABLE EMPLOYEE TO THEIR EMPLOYER. WE SPEND A LOT OF TIME TALKING ABOUT THE POSITIVES OF .
How long do you think it will take before machines do your job better than you do? Automation used to mean big stupid machines doing repetitive work in factories. Today they can land aircraft, diagnose cancer and trade stocks. We are entering a new age of automation unlike anything that's come before. According to a 2013 study, almost half of all jobs in the US could potentially be automated in the next two decades. But wait; Hasn't automation been around for decades? What's different this time? Things used to be simple. Innovation made human work easier and productivity rose. Which means that more staff or services could be produced per hour using the same amount of human workers. This eliminated many jobs, but also created other jobs that were better which was important because the growing population needed work. So, in a nutshell, innovation, higher productivity, fewer old jobs, and many new and often better jobs. Overall, this worked well for a majority of people and living standards improved. There's a clear progression in terms of what humans did for a living. For the longest time, we worked in agriculture. With the Industrial Revolution, this shift into production jobs and as automation became more widespread, humans shifted into service jobs.
And then only a few moments ago in human history, the Information Age happened. Suddenly, the rules were different. Our jobs are now being taken over by machines much faster than they were in the past. That's worrying of course… but innovation will clearly save us, right? While new information age industries are booming, they are creating fewer and fewer new jobs. In 1979, General Motors employed more than 800,000 workers and made about $11 billion US dollars.
In 2012, Google made about $14 billion US dollars while employing 58,000 people. You may not like this comparison, but Google is an example of what created new jobs in the past: Innovative new industries. Old innovative industries are running out of steam. Just look at cars. When they became a thing 100 years ago, they created huge industries. Cars transformed our way of life, our infrastructure, and our cities.
Millions of people found jobs either directly or indirectly. Decades of investment kept this momentum going. Today, this process is largely complete. Innovation in the car industry does not create as many jobs as it used to. While electric cars are great and all, they won't create millions of new jobs. But wait; what about the internet? Some technologists argue that the Internet is an innovation on a par of the introduction of electricity. If we go with this comparison, we see how our modern innovation differs from the old one. The Internet created new industries, but they're not creating enough jobs to keep up with population growth or to compensate for the industries the Internet is killing. At its peak in 2004, Blockbuster had 84,000 employees and made $6 billion US dollars in revenue. In 2016, Netflix had 4,500 employees and made $9 billion dollars in revenue.
Or take us, for example. With a full-time team of just 12 people, Kurzgesagt reaches millions of people. A TV station with the same amount of viewers needs way more employees. Innovation in the Information Age doesn't equate to the creation of enough new jobs, which would be bad enough on its own but now, a new wave of automation and a new generation of machines is slowly taking over. To understand this, we need to understand ourselves first. Human progress is based on the division of labor. As we advanced over thousands of years, our jobs became more and more specialized. While even our smartest machines are bad at doing complicated jobs, they are extremely good at doing narrowly defined and predictable tasks. This is what destroyed factory jobs. But look at a complex job long and hard enough, and you'll find that it's really just many narrowly defined and predictable tasks one after another.
Machines are on the brink of becoming so good at breaking down complex jobs into many predictable ones, that for a lot of people, there will be no further room to specialize. We are on the verge of being outcompeted. Digital machines do this via machine learning, which enables them to acquire information and skills by analyzing data. This makes them become better at something through the relationships they discover. Machines teach themselves. We make this possible by giving a computer a lot of data about the thing we wanted to become better at. Show a machine all the things you bought online, and it will slowly learn what to recommend to you, so you buy more things.
Machine learning is now meeting more of its potential because in recent years, humans have started to gather data about everything. Behavior, weather patterns, medical records, communication systems, travel data, and of course, data about what we do at work. What we've created by accident is a huge library machines can use to learn how humans do things and learn to do them better. These digital machines might be the biggest job killer of all. They can be replicated instantly and for free. When they improve, you don't need to invest in big metal things; you can just use the new code. And they have the ability to get better fast.
How fast? If your work involves complex work on a computer today, you might be out of work even sooner than the people who still have jobs in factories. There are actual real-world examples of how this transition might be happening. A San Francisco company offers a project management software for big corporations, which is supposed to eliminate middle management positions. When it's hired for a new project, the software first decides which jobs can be automated and precisely where it needs actual professional humans. It then helps assemble a team of freelancers over the Internet. The software then distributes tasks to the humans, and controls the quality of the work, tracking individual performance until the project is complete.
Okay. This doesn't sound too bad. While this machine is killing one job, it creates jobs for freelancers, right? Well, as the freelancers complete their tasks, learning algorithms track them, and gather data about their work, and which tasks it consists of. So what's actually happening, is that the freelancers are teaching a machine how to replace them. On average, this software reduces costs by about 50% in the first year, and by another 25% in the second year. This is only one example of many. There are machines and programs getting as good or better than humans in all kinds of fields.
From pharmacists to analysts, journalists to radiologists, cashiers to bank tellers, or the unskilled worker flipping burgers. All of these jobs won't disappear overnight, but fewer and fewer humans will be doing them. We'll discuss a few cases in a follow-up video. But while jobs disappearing is bad, it's only half of the story. It's not enough to substitute old jobs with new ones. We need to be generating new jobs constantly because the world population is growing. In the past we have solved this through innovation. But, since 1973, the generation of new jobs in the US has begun to shrink. And the first decade of the 21st century, was the first one, where the total amount of jobs in the US, did not grow for the first time. In a country that needs to create up to 150,000 new jobs per month, just to keep up with population growth, this is bad news.
This is also starting to affect standards of living. In the past, it was seen as obvious that with rising productivity, more and better jobs would be created. But the numbers tell a different story. In 1998, US workers worked a total of 194 billion hours. Over the course of the next 15 years, their output increased by 42 percent. But in 2013, the amount of hours worked by US workers was still 194 billion hours. What this means, is that despite productivity growing drastically, thousands of new businesses opening up, and the US population growing by over 40 million, there was no growth at all in the number of hours worked in 15 years. At the same time, wages for new university graduates in the US, have been declining for the past decade, while up to 40 percent of new graduates, are forced to take on jobs that don't require a degree.
Productivity is separating from human labor. The nature of innovation in the Information Age is different from everything we've encountered before. This process started years ago and is already well underway. Even without new disruptions like self-driving cars, or robot accountants. It looks like automation is different this time. This time, the machines might really take our jobs. Our economies are based on the premise that people consume. But if fewer and fewer people have decent work, who will be doing all the consuming? Are we producing ever more cheaply only to arrive at a point where too few people can actually buy all our stuff and services? Or, will the future see a tiny minority of the super rich who own the machines… dominating the rest of us? And does our future really have to be that grim? While we were fairly dark in this video, it's far from certain that things will turn out negatively. The Information Age and modern automation, could be a huge opportunity to change human society, and reduce poverty and inequality drastically.
It could be a seminal moment in human history. We'll talk about this potential, and possible solutions like a universal basic income, in part 2 of this video series. We need to think big, and fast. Because one thing's for sure, the machines are not coming; They are already here. This video took us about 900 hours to make, and we've been working on it for over nine months. Projects like this one would not be possible without your support on patreon.com. If you want to help us out and get a personal Kurzgesagt bird in return, that would be really useful. We based much of this video on two very good books: and You can find links to both of them in the video description; highly recommended! Also, we made a little robot poster. You can buy it and a lot of other stuff in our DFTBA shop. This video is part of a larger series about how technology is already changing and will change human life forever.
If you want to continue watching, we have a few playlists. .
>> One more quote that I want to read you, related to this, from a planter in Mississippi in 1865, talking about his former slaves, he says (this is in his diary), he says, "I do not know what their plans are for another year, but I think they want to farm on their own. They have an idea that a hireling is not a free man. Our Negroes have not been disposed to entertain the idea of hiring at all. They want to rent land. Our Negroes have a fall, a tall fall, ahead of them. They will learn that freedom and independence are different things. A man may be free and yet not independent. The Negroes think that if they are hirelings they will still be slaves." This is an amazing little document. They think that the person who works for wages is not truly free. What's going on here is a fundamental redefinition of what freedom is in American life. That's part of the crisis of Reconstruction. Who else had we heard, some weeks ago, saying the man who works for wages his entire life is not free? No.
Well, maybe so, but I'm talking about another person who we've spent a lot of time talking about. The man who works for wages… The North offers people the opportunity to get out of the wage system. But if you work for wages your whole life, you're not truly free. That's Abraham Lincoln. That's Abraham Lincoln. The slaves are repeating a very common idea before the Civil War, that freedom — it goes back to Jefferson — freedom means economic independence. Working for wages is fine as a temporary condition, but not as a permanent life sentence, so to speak. But Reverend Agnew said, the planter says, no, a man may be free and yet not independent. That's the planter idea. They may be free, but that doesn't give them any other rights. It certainly doesn't give them the right to economic autonomy. They have to go back to work on the plantations, and that does not interfere with their freedom. So again, this whole question of who will control the labor of these former slaves is a — it's really part of a fundamental debate about what freedom is in the aftermath of the Civil War.
Now, here's a cartoon from Harper's Weekly. "The great labor question from a Southern point of view." A planter is sitting on his veranda, reading the newspaper, he's got his wife and child next to him. Some black people are working out in the fields and there's one guy with a hoe and a pickax or something. The great labor question.
The planter is saying, "You've got to work." You've got to work. The planter sitting there doing nothing is saying to this guy who has the implements of work, "You've got to work." This is a…what is this cartoon? This is a kind of ironic or sarcastic comment on what Sidney Andrews points out in the document in the Gienapp book, the ubiquitous complaint in the white South in 1865 that blacks will no longer work. The free Negro will not work. As one person wrote, "There is no power to make the Negroes work, and without that, they will not work." How to make them go back to work? Now, of course, this is absurd. They're doing all the work to begin with. The guy sitting in his rocking chair is worrying about whether someone out in the fields is willing to work. But this was ubiquitous in the Southern press in 1865 and for many years after the end of slavery. What's interesting about this, in a way, is there's a racial element in this, and you'll find it all over, they're just inherently lazy, they don't want to work.
But if you step back for a minute, you'll find the English said the same thing about the Irish. Every colonial power said the same thing about colonial peoples, whether it's Africans, people in India, people in China. They don't want to work. You hear echoes of this today, that people just basically don't want to work. And some people take from that the…for example, the debate that's been, it's still going on, about extending unemployment insurance, which ran out for the long-term unemployed a few months ago.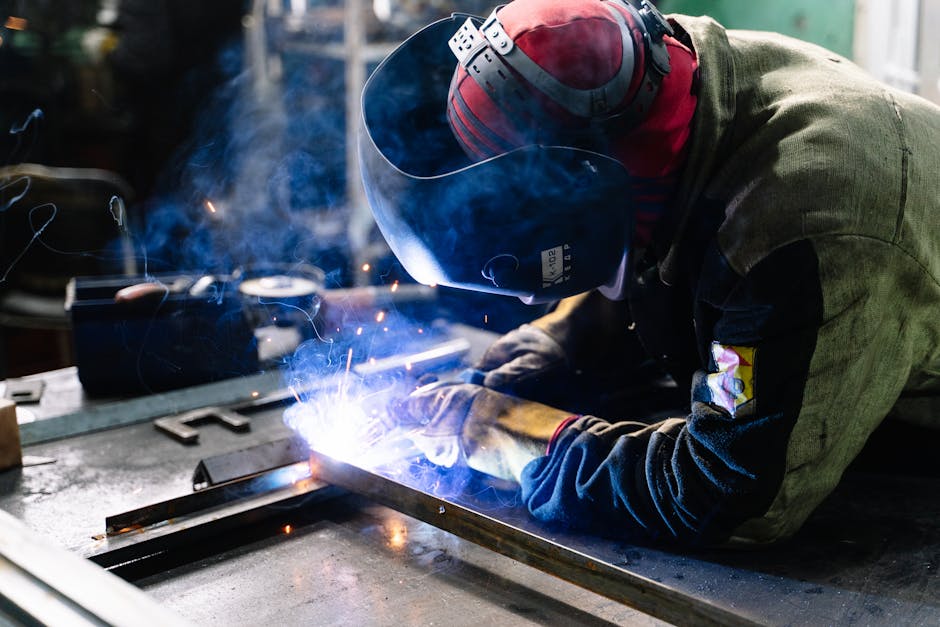 And Senator Paul of Kentucky, I quote Senator Paul, not because I have any animus toward him more than anyone else, but I give him credit because he says what a lot of people think, but don't want to say. Paul says, people are lazy. That's why they're unemployed. If you give them unemployment benefits, they just won't work. So the way to make people work is to starve them, basically. Force them to go to work. Now, of course, in the North, the free labor ideology had a different idea. Lincoln's idea and all these others was, no, you give people positive incentives. The reason people work is to improve their condition in life, to acquire goods, to improve the condition of their family. You give them benefits from work and they'll all go and work. You don't have to whip them; you don't have to force them; you don't have to starve them. You create opportunities for them, which they can gain through labor.
That's the free labor idea. But of course, Southerners said, it doesn't apply to blacks. Blacks are so inherently lazy that they will not — In fact, the argument then went therefore you've got to pay them very low wages. Don't pay them high — In the North, you say, give them good wages and they'll work. No, give them low wages, because if you give them too much they'll stop working as soon as they can eat, you see? So you keep wages low to force people to work. But then the other question is: what do you mean by work? What is work anyway? You might say that's pretty easy to define. But it's not. Here's a a memorial from the Cotton Planters Convention of Macon, Georgia, okay? "The Negro in freedom is — Negro labor in freedom is 30 percent inferior to what it was in a condition of servitude.
All plans have have failed to overcome the characteristic indolence of the Negro. The history of Negro communities proves they will not work as laborers, and will be satisfied to subsist and will add nothing to those products which the world especially needs." In other words, what they're really getting at is that blacks will not work in a market orientation. That is to say, they will subsist: they will grow food for themselves (which actually involves work), but they will not produce the products the world especially needs, i.e. cotton. This is a cotton planter. Buried in this argument is the fear that blacks will not act as market-oriented individuals. You know, our economists, neoclassical economists, classical economists in the 19th century, basically see mankind as composed of what they call "rational profit-maximizing individuals." The economy functions because people want to maximize their income and their consumption. So therefore, if you make more money growing cotton, you'll grow cotton, and you'll buy your food. That makes more sense than growing food, where you don't gain any income and you can't buy, you can't be part of the market.
But the argument is blacks are not rational profit-maximizing individuals. They're lazy, but laziness also involves just a lack of desire to participate in the market. They value non-economic things, like family stability, like freedom of movement, like freedom from gang labor or control by overseers, to monetary incentives. Now this is not true in many ways. There are plenty of blacks who went on strike in this period for higher wages and responded to market incentives. But people who worked for themselves were not considered working. See, the underlying assumption here is that work means work for a white employer. So here's a North Carolina planter: "Want of ambition will be the devil of the race .
Some of my most sensible men say they have no other desire than to cultivate their own land in grain and raise bacon." That's laziness. It actually takes work to cultivate your land in grain and raise bacon, i.e. pigs. But that's not working for a white person, that's working for yourself, and that is not work. So this whole question of will blacks work has to be retranslated: will they work on a plantation under white supervision? And the argument is no, they don't want to do that. .
If the car wash workers can organize, any workers can organize. In 2015 demonstrators including union leaders and elected officials blocked traffic and were arrested in front of a small car wash in Brooklyn. It was an empowering moment. These workers were willing to stand out there to fight for their rights and for basic human dignity. I mean that's something that you take with you for the rest of your life.
And you have the ability to make change by coming together and when you do that, sometimes you find that you've got some friends on your side. In the past six years industries like car washes that employ low skilled workers have been the target of lawsuits for alleged underpayment of wages. And they both engage in rampant labor law violations. An ambitious unionization drive.
Let's hear it then! And a successful campaign to raise the minimum wage in New York to 15 dollars per hour. We're gonna lead the way, the nation's going to watch us and we're gonna raise up this state. But here's what really happened. Instead of helping New York's low wage workers the movement is destroying their jobs it's pushed some car washes to replace their employees with machines and others to close down.
Increasingly, workers have no choice but to ply their trade out of illegal vans parked on the street. Because the minimum wage has made it illegal for anyone to hire them at the going rate. At the same time, businesses that have chosen to automate are benefitting. Thank you so much for $15 dollars an hour, the best thing that could happen to us. Because outlawing cheap labor makes it harder for new competitors to undercut them on price and service.
This is an in depth look at the real world consequences when politicians interfere with a complex industry that they don't understand enabled by media coverage that rarely questions their simplistic tale of exploited workers in need of protection. Protect against who? The car wash campaign serves as a model for what might be possible. In 2012 a coalition of progressive groups led by the national retail workers union launched an ambitious campaign to transform New York City's car wash industry. The genesis of the campaign came out of the realization that you had an industry which was really just a breeding ground for terrible conditions hottest days of the year and the coldest days of the year these workers are outside, working 60-70 hours a week and sometimes more and not even getting payed the minimum wage. I think workers felt that they didn't have many choices and they really had no one that they could turn to.
And we felt that we could have a real impact on the industry. But the truth is that almost from day one nothing about the car wash campaign has gone as planned. For starters, it turns out that most workers don't want thelp from organized labor. After 6 years organizers have unionized 11 businesses or about 4% of the city's car washes. Two of them have since closed down and the union withdrew at three more because of a lack of support from the workers.
There are just 6 unionized shops remaining, or about 2% of the city's registered car washes. Ervin Par is an immigrant from Guatemala who works at Main Street Car Wash in Queens one of the city's six remaining unionized shops. Organizers have held two strikes at this location in the past few years. And the New York Times has covered allegations of worker mistreatment here. Now Main Street could become the fourth car wash where the workers pressured the union to withdraw. Protect against who? At this particular time we represent the workers there and we certainly hope that we'll be able to continue to do that.
With the unionization drive floundering, the movement's leaders shifted their focus to getting the city and state to mandate change. The most significant government intervention championed by the union was an increase in the minimum wage to $15 per hour. New York is the progressive capitol of the nation. We fight for fairness, we fight for justice. This move is upending the industry, but not in the way activists intended. We've heard over the years from employers repeatedly that any time that we've made changes within the industry that either they'd all automate or the industry would suffer massive shutdowns. We haven't seen that happen to date. In reality, that's exactly what's happening. The $15 dollar minimum wage is driving many New York car washes to replace men with machines. Such as at this large operation in Queens that installed a new arch for hosing down vehicles which will replace about 4 workers. Like many of the city's car washes, this one was designed at a time when manual labor cost less than installing and maintaining machinery. Labor was cheap, yeah, real cheap. Amir Malki is a second generation car wash builder. When he started in the industry in the 1980s operators all over the city were actually dismantling machinery because rag, hose and brush wielding men did a better job for less.
Today, it's reversing. Labor's expensive and we need the proper equipment to clean so we don't have to use extra men. It's not just renovations, new fully automated car washes are opening up such as this state of the art outfit near JFK airport with electronic gates, a self serve vacuum and a single manager on site making sure everything is running smoothly. Car wash owners are choosing to automate even though it entails substantial risk. Take Best Auto Spa in Brooklyn, one of the city's premiere handwashes. Drawing clients who care deeply about the appearance of their cars and are willing to pay more for the human touch. The $15 minimum wage means that this business model is simply no longer viable. So Best Auto Spa is transforming from the equivalent of an artisanal bistro to becoming just another fast food joint. Two years ago the owner installed $2000 worth of equipment which allowed him to lay off 8 workers.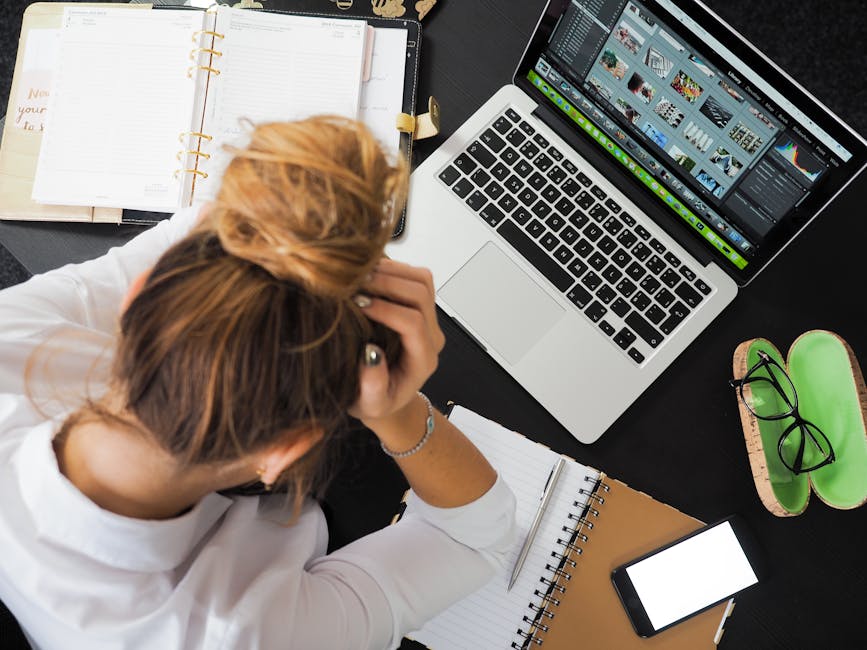 Now he's facing another policy change that would further increase his labor costs. Employers are currently allowed to attribute a portion of the tips earned by their workers towards meeting the minimum wage requirement. New York State is seriously considering a proposal to eliminate the so called tip credit. If that happens come January, The owner of Vegas Auto Spa says he'll have no choice but to give all these employees the pink slip and go fully automated. Then you have MM Wonder Bar, Church Avenue, you have new fully automated places opening up like City Car Wash express on Northern Boulevard and Staten Island, I could go on. What is your take on these examples, that I think do actually show a major trend towards automation.
I get it if you go into a car wash and the owner has said 'I've automated because of what's going on here.' that it makes you think that it's like, you know, part of a much broader story. I'm not saying it isn't the case, I'm justsaying that it's like that might not necessarily be the case. It's true that not every car wash owner is willing to take on the risk and expense of automation and there's another option: exit the business and relinquish their land for more profitable uses. Which has also been happening at many New York car washes.
Several car washes were closed after their owners were sued for paying off the books and not complying with labor regulations. We will continue to keep an eye on these businesses to ensure that they don't stray from the path of righteous business practices. A lawsuit contributed to closing of this car wash in Woodside Queens, to this one in Harlem and to this one in upper Manhattan. At each of these locations, dozens of low wage jobs disappeared. Are workers really better off when the car wash that they worked for closes down? Yeah, I don't agree with your assessment that these car washes are closing as a result of wage and hour lawsuits. That might not necessarily be the case that may be how it's being characterized to you.
Another unintended consequence is that for business owners who choose to stick it out and automate the $15 minimum wage actually protects them from competition by making it harder for new car washes to open up. Solely from being a businessman the increase in the minimum wage makes my business so much easier. The best thing that could happen to me and I think to the industry. Jack Belinsky is the manager of a new car wash in Queens. It opened last year at the site of yet another labor heavy operation that closed following a wage and hour lawsuit. The new owner converted it to a fully automated exterior-only car wash. Meaning customers are left to vacuum the interiors of their own vehicles. Cause we used to do the same thing with 25 people, now I'm doing it with 2. By making cheap labor illegal, the $15 minimum wage made it possible for Belinsky to downgrade his service. Before, if I go exterior then my competition says 'ah, he went exterior and I'm still full service, I'll take all his customers.' That never gave me a chance to go exterior, right now everybody is forced to go exterior because of this crazy law and the minimum wage $15 an hour.
Now everybody, it evened out the field. The $15 minimum wage amounts to government prohibition of low wage work. And yet just making something illegal, won't stop able bodied men with few alternatives from meeting a market demand for their services. These workers have few options and little power, they live in the shadows. The irony is that progressives have pushed car wash workers further into the shadows. Since legitimate car washes can no longer hire them workers are going to the streets where it's all cash, no taxes, no unions, no worker's comp, no insurance and certainly no wage floors. Fausto, who asked to be identified by his first name only, is an illegal car wash worker. He's part of a three man operation washing cars on the curb out of a van for about $15 a pop.
He's lived in the US for 19 years and still sends a portion of his earnings back to the Dominican Republic to help support his wife and children. How the hell can you, how can I compete? Because of these guys, their paying cash, you understand? They're not paying the proper taxes, FICA, insurance, but I am. And now the established car washes, left with no choice but to install expensive machines and plaster their walls with operating licenses are the ones clamoring for the government to enforce the minimum wage. 'We worry for the workers, look at the rules that we make.' But if those rules are not enforced, those laws are toothless. They only destroy the good guy that tries to follow all the rules and has to compete with the bad guy that breaks all the rules.
Some of these guys working out of these vans don't have other employment options are you sure that it would be in their best interest to shut them down? Yeah I actually, I do and I'm going to be very blunt about that. You can always make the argument that you can allow some people to skirt the law some people to skirt regulations that are meant to protect workers in an effort to give people work opportunities. That's a devil's bargain.
Or maybe the real devil's bargain is championing a set of policies that sound good at a rally but that in the real world jeopardize the livelihood of the working poor. Which brings us back to Vegas Auto Spa, the Brooklyn car wash that progressive activists made an example of back in 2015. Shortly after the car wash unionized, the owner started planning his exit strategy. Two years later he found a buyer who kept it running for one more year. Today Vegas Auto Spa is shuttered and the ripple effects of the entire movement have been to destabilize an industry. Pushing the men and women who worked in it even deeper into the shadows. .